Services for writers: getting closer to your dreams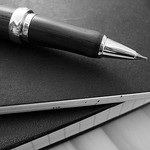 I was a literary agent for five years and a trade book editor for four. In that time I edited many manuscripts and book proposals, wrote queries to editors, and evaluated countless queries and proposals. Whether you're seeking trade book publication or to self-publish, I have services that may be right for you.
For writers, I offer:
Substantive editing: Making the writing better and more engaging, making the characters make more sense, the structure more logical, and many other types of improvements. I always offer a free trial (editing a few pages or so) for substantive editing, and I typically try to do that within days of contact. I provide all of EpsteinWords' substantive editing personally. $81/hour.
Copy-editing, or proofreading: Making the writing correct and conforming to style. EpsteinWords has a small number of trusted subcontractors that provide most of this work. For trade authors the Chicago Manual of Style is most commonly used. 1.75 cents a word for one read of straight text, 2.25 cents a word for two. $43/hour for references and other miscellany.
Query review: Are the agents ignoring you? Let me see if I can tell you why. $100, with an add-on service of 30 minutes of editing or a 30-minute conversation about your query.
Contract review: I negotiated many contracts. I'm not an attorney, but I know a lot about literary contracts and can help you figure out what different clauses mean, and where your publisher might give you a break, and when to walk away. $250 flat.
Publishing consulting: All the advice an agent might give you...without an ongoing relationship. (Priced high because it usually takes very little time to give it, but it took years of living to learn it.) $125/hour.
I take checks and credit cards.
As a passionate book reader, I am so grateful for the sacrifice that so many writers make to get their work in to the hands of readers. The trade publishing world is a tough one, and it gives me great pleasure to help writers navigate the business side of the work they love. Get in touch by email to
kate@epsteinwords.com
and let's get started!
---